Host Eric Ford explains Made Here, films made by, and about your neighbors! Watch series trailer
---
Funding for Made Here provided in part by:
---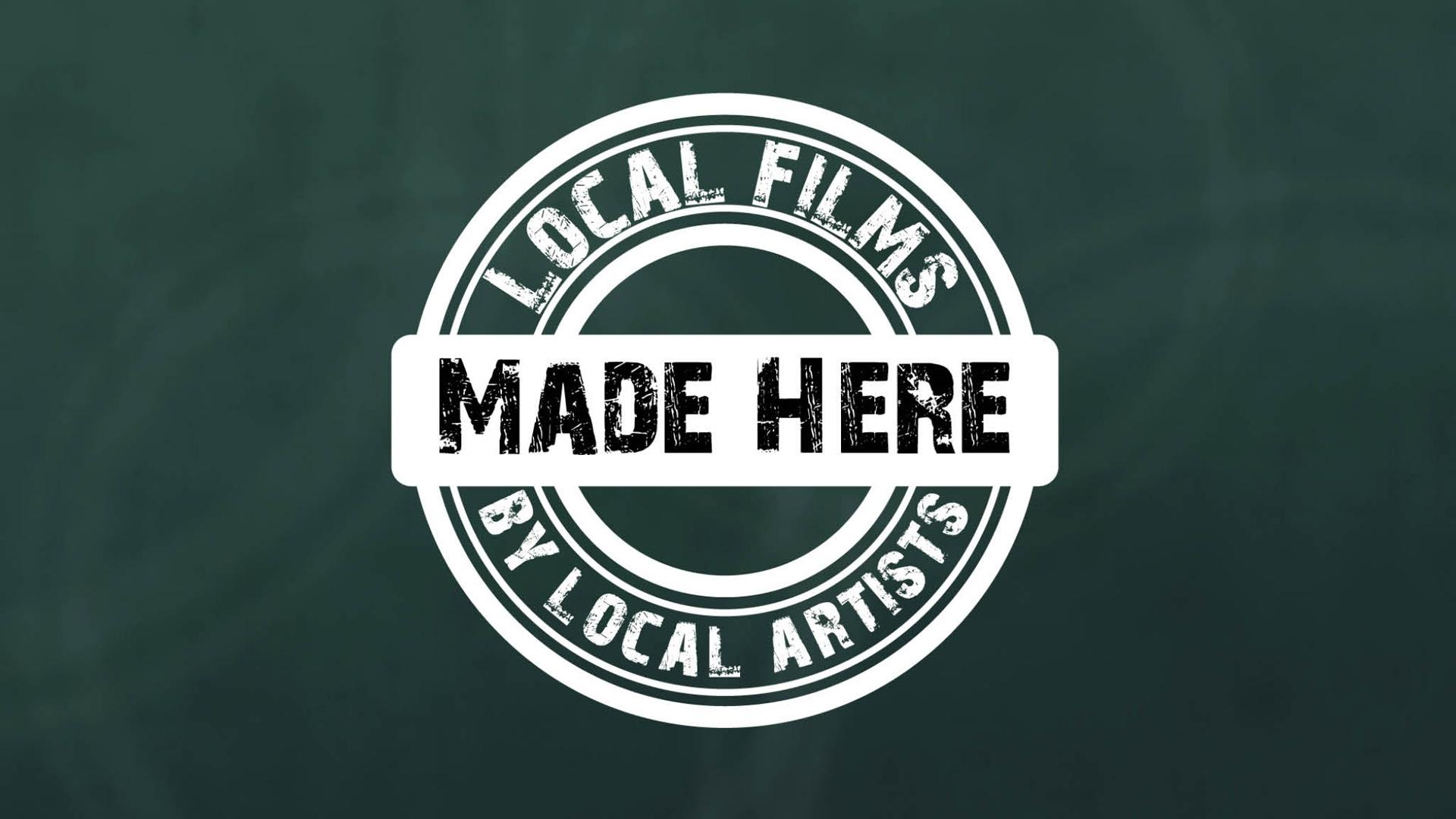 Enjoy a broad range of content "Made Here" by regional filmmakers as selected by Vermont PBS. See the world from unique and vast perspectives.
Scroll down for upcoming, recent highlights, categories, and filmmaker interviews!
We are searching for the best locally-based content! Info for filmmakers.
1:19:44
Published:
Expires: 2020-01-04
Intelligent Lives
Thursday, December 5, 07:00 pm on Vermont PBS | More air times
Narrated by Academy-Award nominee Chris Cooper, INTELLIGENT LIVES follows three young adults with intellectual disabilities: Micah, Naieer, and Naomie, who, with the support of family, educators, and colleagues, work toward a future marked with increased inclusion and independence. Their pioneering lives challenge staid notions of intelligence as they navigate high school, college, and the workforce. Part of the America ReFramed Documentary Series. A film by Dan Habib of Concord, NH. (Duration: 1:00)
Voice of America
Thursday, December 12, 07:00 pm on Vermont PBS | More air times
As host of the first national Radio Newscast carried on both NBC and CBS, as well as the Fox Movietone newsreels shown in every movie theater, Thomas invented what we now call traditional journalism and dominated American journalism in the 1930s and 1940s. Lowell Thomas was also famous as an adventurer and world Traveler. A film by Rick Moulton of Huntington, VT.(Duration: 0:58)
Change The Subject
Thursday, December 19, 07:00 pm on Vermont PBS | More air times
The story of Dartmouth College students, whose singular effort at confronting an instance of anti-immigrant sentiment in their library catalog took them all the way from Baker-Berry Library to the halls of Congress. This film shows how an instance of campus activism entered the national spotlight, and how a cataloging term became a flashpoint in the immigration debate on Capitol Hill. Filmed in Hanover, NH. By filmmakers Sawyer Broadley & Jill Baron. (Duration: 0:55)
The Cloud of Unknowing
Thursday, December 26, 07:00 pm on Vermont PBS | More air times
An experimental, mixed-format documentary, "The Cloud of Unknowing" looks at a Trappist abbey in Spencer, MA and spiritual seekers in the city of Boston: exploring issues of contemplation, mysticism and the quest for God. Winner of the Best NH Short Documentary at the 2018 New Hampshire Film Festival. A film by Wesley Cannon & Anthony Farenwald. (Duration: 0:17)
1:36:06
Published:
Expires: 2020-11-08
Coming Home
A documentary film focused on five people returning back to their Vermont communities from prison. The film spotlights the innovative COSA program (Circle of Support and Accountability) that helps reintegrate folks back into their daily lives. The COSA program is run through Vermont's Community Justice Centers. Coming Home takes an intimate and powerful look at this COSA process, the struggles and challenges of folks coming out of prison and the successes of the restorative justice model. A film by Bess O'Brien of Barnet, VT. Presented by Kingdom County Productions. (Duration: 1:30)
1:17:44
Published:
Expires: 2022-11-15
Downstream
The compelling stories of those left behind when a parent goes to prison. Vermont children and caregivers share their experiences, revealing the complex and emotional terrain they navigate. Additional voices in the film offer insights from a variety of perspectives to increase understanding of this too often invisible social and public health issue. A film by Brad Salon of Bradford, VT. Presented by Bear Notch Productions in association with Resilience Beyond Incarceration, a program of the Lamoille Restorative Center. (Duration: 1:08)
1:19:12
Published:
Expires: 2022-11-22
It's Criminal
Highlights the economic and social inequities that divide the United States and offers a vision of how separated communities can learn to speak to each other. Poignant and personal, the documentary shares the life-changing journeys of incarcerated women and Dartmouth College students working together to write and perform an original play that explores the often painful and troubled paths that landed the women behind bars and also shares some of their fragile visions for the future. A film by Signe Taylor of Norwich, VT. (Duration: 1:19)
59:30
Published:
Expires: 2020-10-25
The Northeast By Eastern
Interviews and oral histories divulge stories from a quieter, simpler, yet stirring time period. These accounts are woven together amidst archived films, enhanced sound design, a compelling original music score, and the exceptional backdrop of The Eastern Illustrating & Publishing Co.'s photography. A film by Sumner McKane, of Wiscasset, Maine. (Duration: 0:59)
57:59
Published:
Expires: 2020-11-01
In The Blood
Up to the turn of the century, it was not a board of directors or a bureaucratic system that made the logging camp and industry successful, it was the skills, integrity, and personality of individuals. In The Blood illustrates and celebrates these individuals, their character and history. The audience is taken into his rugged environment- into the camp, onto the haul roads, landings and yards, rivers and lakes. In The Blood creates a vivid world and brings the lumberman's 19th century reality to life. A film by Sumner McKane, of Wiscasset, Maine. (Duration: 0:57)
Tip: Log in with your PBS account and add to your watch list!
Learn the fascinating perspectives of some of our filmmakers of Made Here episodes.
6:06
Published:
Expires: 2020-09-20
Q&A with La Vie en Rose filmmaker
Filmmaker Natalie Stultz discusses her film "La Vie en Rose" with Made Here host Eric Ford.
Q&A with Mark Utter and Emily Anderson
"Why did you want to make a film about your life?" Made Here host Eric Ford asks "I am in here." writer and star Mark Utter this question and more in a special Q&A with Mark and producer and communication support Emily Anderson. #StandUpForAutism. Learn more at Mark's website www.utterenergy.org
Q&A with Cami Davis and Peter vanderWilden
Interview with artist Cami Davis, and Peter vanderWilden, filmmaker of "Response: A Portrait of 4 Environmental Artists."
Q&A with Alan Dater & Lisa Merton

Interview with Alan Dater & Lisa Merton, the producers of Burned: Are Trees The New Coal? Recorded with Made Here host Eric Ford at the Vermont PBS studio.