Host Eric Ford explains Made Here, films made by, and about your neighbors! Watch series trailer
---
Funding for Made Here provided in part by:
---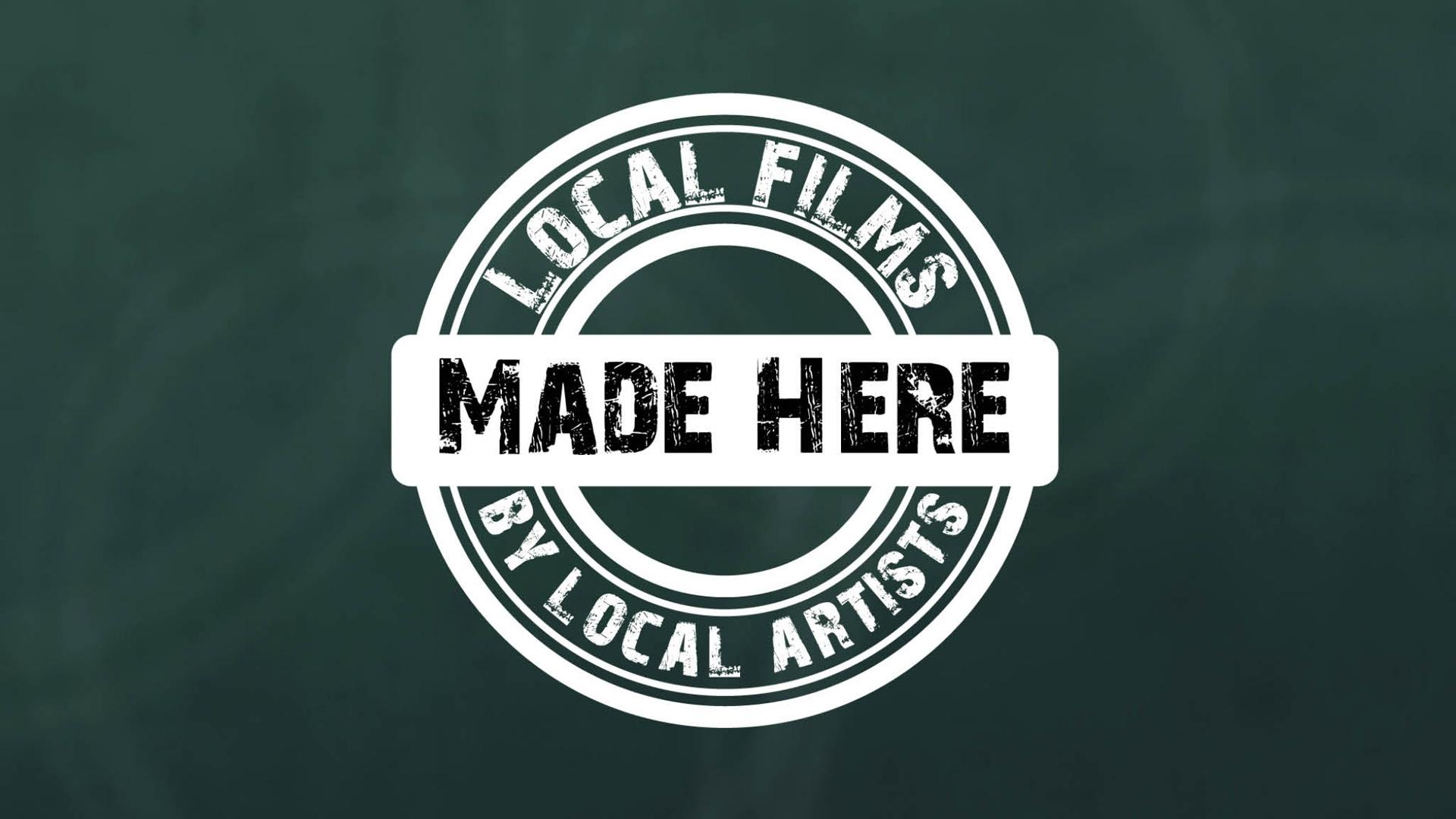 Enjoy a broad range of content "Made Here" by regional filmmakers as selected by Vermont PBS. See the world from unique and vast perspectives.
Scroll down for upcoming, recent highlights, categories, and filmmaker interviews!
We are searching for the best locally-based content! Info for filmmakers.
The Walldogs Create The Magical History Tour
Thursday, January 23, 08:00 pm on Vermont PBS | More air times
Mural painting collective the Walldogs came to Keene, NH for their 2019 festival to paint 16 historical murals in the downtown area. Hear from the painters themselves as they create these long-lasting art pieces over the course of three days. The festival organizers also discuss the process of bringing the Walldogs to town and selecting subjects for the town to vote on for the murals. Keene's strong sense of community mixes with the Walldogs' love of sharing public art, and the results are the Magical History Tour. A film by New Hampshire residents, Meagan Frappiea & Bryant Naro. Presented by Slate Roof Films. (Duration: 0:26)
Dish Pigs
Thursday, January 30, 08:00 pm on Vermont PBS | More air times
In a city known for its night life and haute cuisine, DISH PIGS tells the untold stories of dishwashers working in Montreal. Through intimate first-person accounts and gritty visual storytelling, the film unearths the deeper truths about a working class economy that lies just beyond the doors of your favorite restaurant kitchens. A film by Christina Clark & Jon Deitcher. Presented by Endorphin Films.(Duration: 0:22)
39:15
Published:
Expires: 2025-01-10
The Collector
Thursday, January 9, 08:00 pm on Vermont PBS | More air times
A film about beauty, commitment and the cycle of life through the eyes of Donald Dreifuss, a horticulturist and artist who lives in New Hampshire. Presented by Plus Green Media. A film by Maria Teresa Alvarado. (Duration: 0:39)
57:49
Published:
Expires: 2023-01-17
Here Am I, Send Me: The Story of Jonathan Daniels
Thursday, January 16, 08:00 pm on Vermont PBS | More air times
Keene, NH native Jonathan Daniels was deeply affected by the events of the civil rights movement, and in 1963 he joined the NAACP and participated with Dr. Martin Luther King Jr. in the march from Selma to Montgomery. Tragically, his dedication to social justice was cut short in 1965 when he was shot to death in Hayneville, Alabama, while protecting the life of a young African American woman. Many believe that Daniels' death and the subsequent trial of his killer led to the passage of the 1968 Federal Jury Selection Act. Narrated by Sam Waterson and featuring an interview with Congressman John Lewis. A film by Lawrence Benaquist & William Sullivan of Keene, NH. (Duration: 0:57)
Big Nansen
New Hampshire's "Big Nansen" ski jump has been shuttered for the last 30 years. On March 4, 2017, world champion, Sarah Hendrickson took a sponsored jump as a final closure to the site. However, the following day, amateur jumper Cooper Dodds waxed his skis, raked the landing by hand, and took a rogue jump on the historic hill - not as an affront to Sarah and her sponsors, but for the pure love of the sport. A film by Joey Fishman. (Duration: 09:50)
48:39
Published:
Expires: 2020-06-02
Snowbirds
A profile of golden age Canadians living in Florida during the winter season. This is the growing trend of an entire generation migrating to the tropics, seeking a leisure society that can entertain them. With tenderness and humor, this sociological documentary goes to the heart of their daily lives by painting a human portrait of this typically Canadian social phenomenon. Welcome to the French District of Florida, Snowbird's paradise. A film by Joannie Lafreniere. Presented by Colonelle films. (Duration: 00:48)
Tip: Log in with your PBS account and add to your watch list!
Learn the fascinating perspectives of some of our filmmakers of Made Here episodes.
6:06
Published:
Expires: 2020-09-20
Q&A with La Vie en Rose filmmaker
Filmmaker Natalie Stultz discusses her film "La Vie en Rose" with Made Here host Eric Ford.
Q&A with "Voice Of America" filmmaker Rick Moulton
Interview with Rick Moulton of Huntington, VT about his recent film, Voice of America.
Q&A with Mark Utter and Emily Anderson
"Why did you want to make a film about your life?" Made Here host Eric Ford asks "I am in here." writer and star Mark Utter this question and more in a special Q&A with Mark and producer and communication support Emily Anderson. #StandUpForAutism. Learn more at Mark's website www.utterenergy.org
Q&A with Cami Davis and Peter vanderWilden
Interview with artist Cami Davis, and Peter vanderWilden, filmmaker of "Response: A Portrait of 4 Environmental Artists."
Q&A with Alan Dater & Lisa Merton

Interview with Alan Dater & Lisa Merton, the producers of Burned: Are Trees The New Coal? Recorded with Made Here host Eric Ford at the Vermont PBS studio.