From the Archives
In honor of our 50th Anniversary here at Vermont PBS, we are launching something new called From The Archives. Over the past year we've been finding, researching and transferring programs from our past. These programs contain a treasure trove of our shared history and culture and we are excited to make them available for viewing once again!
Much more to come! Scroll down to watch our first examples and to sign up for our October 20 launch!
Vermont PBS 50th Anniversary Special
In honor of the Vermont PBS 50th anniversary of the first broadcast in 1967, a look back at some of our earliest programs, shot on 16mm film from our archives. The show looks back at our early days with beautifully restored archival footage and interviews with past employees.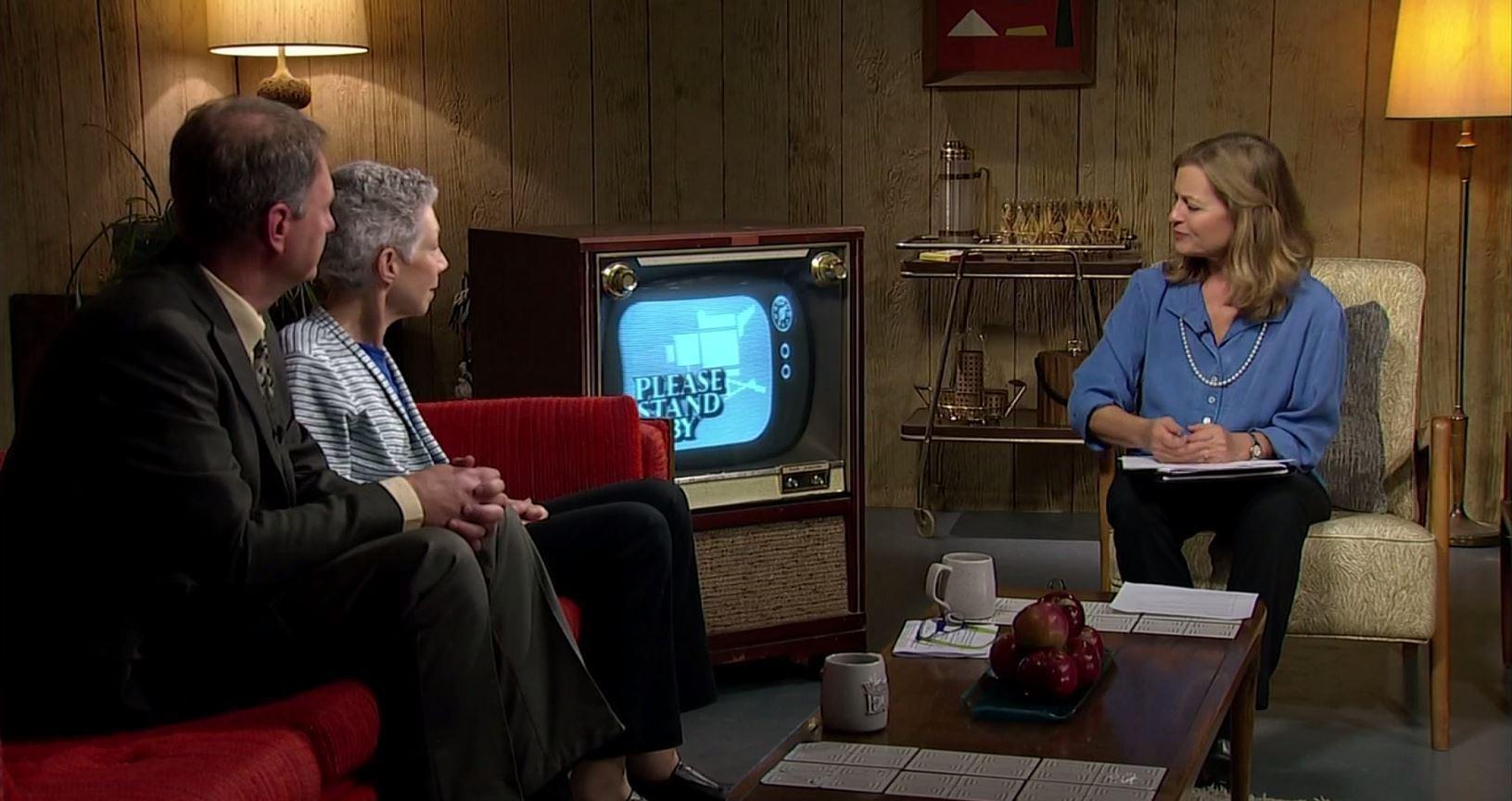 From the Archives: Land of Promise
From January 10, 1974 – The story of Franklin County, Vermont. The land, the history, the industry, the people, and the way of life in the Northwest county of Vermont. Archivist Mary Albee speaks about archive process and history.
The important industries in the county are shown, from dairy-farming, maple sugaring, wood harvesting and processing, metal fabricating, printing, food processing, and transportation; as well as many little-known manufacturing activities. A great variety of products are created by the people of Franklin County, but even with the income from manufacturing, and even with the rich bounty of productive agricultural land that supports more dairy farms and produces more maple syrup than any other county in the state, Franklin County has problems. Consistently, the area has had a high unemployment rate; the young people are leaving to find jobs out of the country and out of the state. The film reveals the current problems, but speaks to the people about their history and heritage, and about the challenges and the opportunities of the future. It is a story of pride and hope that will be of interest to every Vermonter. Produced by Vermont Educational Television in cooperation with the Franklin County Regional Planning and Development Commission. Bronze Award from the International Film and TV Festival of New York 11/74. Garry Simpson: Writer-Director, Lou Phillips: Cinematographer
Vermont Archive Movie Project (VAMP)
Main Street Landing Black Box
Fri, October 20, 2017
4:00 PM – 5:30 PM EDT
REGISTER NOW

The program includes Vermont films remastered and digitized by VTIFF and by VT PBS as well as a short film about the ephemeral nature of film by Jesse Kreitzer. Following this program, there will be a reception, with food by Skinny Pancake, a cake from VT PBS to celebrate their 50th birthday and cash bar by Zero Gravity.