From the Archives
In honor of our 50th Anniversary here at Vermont PBS, we launched From The Archives. Over the past year we've been finding, researching and transferring programs from our past. These programs contain a treasure trove of our shared history and culture and we are excited to make them available for viewing once again! More to come...
"This seems to me absolutely one of the quintessential things about the human condition. It's what actually distinguishes man from any other animal:living with those who have lived and the companionship of those who are no longer alive. Not necessarily the people that one knew personally, I mean the people perhaps whom one only knows by what they did, or what they left behind, this question of the company of the past, that's what interests me, and archives are a kind of site in the sense of like an archaeological site." ― novelist John Berger
This series originally from 1998, takes you on a tour of the traditional folkways of Vermont's past. You'll see activities such as sheep farming, building a coldframe, sugaring, soap making, building ponds, farming with draft horses, making jam and more. Folks who are still practicing these traditions explain just how it's done.
Profile is our popular past series that aired 2009 - 2011. Host Fran Stoddard interviews a figure from the world of arts, culture or other facet of public life, and gets to know the person behind the persona.
(1995 - 2002) - Points North is a magazine program featuring segments on local Vermont arts and culture. The series focuses on people, places, and lifestyles around Vermont and its surrounding region, exploring the human side of life with humor, insight and curiosity.
River of Milk
27:57
Published:
Produced by VT ETV in cooperation with the UVM Extension, A River of Milk documents the changes in Vermont dairy farming over the past 100 years. The film focuses on increased dairy-farming activity in the northwest and large river valleys in the state; improvement of the dairy breeds and increased milk production, taxes relating to farming, and the prospect of dairying leaving Vermont. 30 minutes
---
50th Anniversary Special
In honor of the Vermont PBS 50th anniversary of the first broadcast in 1967, a look back at some of our earliest programs, shot on 16mm film from our archives. The show looks back at our early days with beautifully restored archival footage and interviews with past employees.
Select episode or preview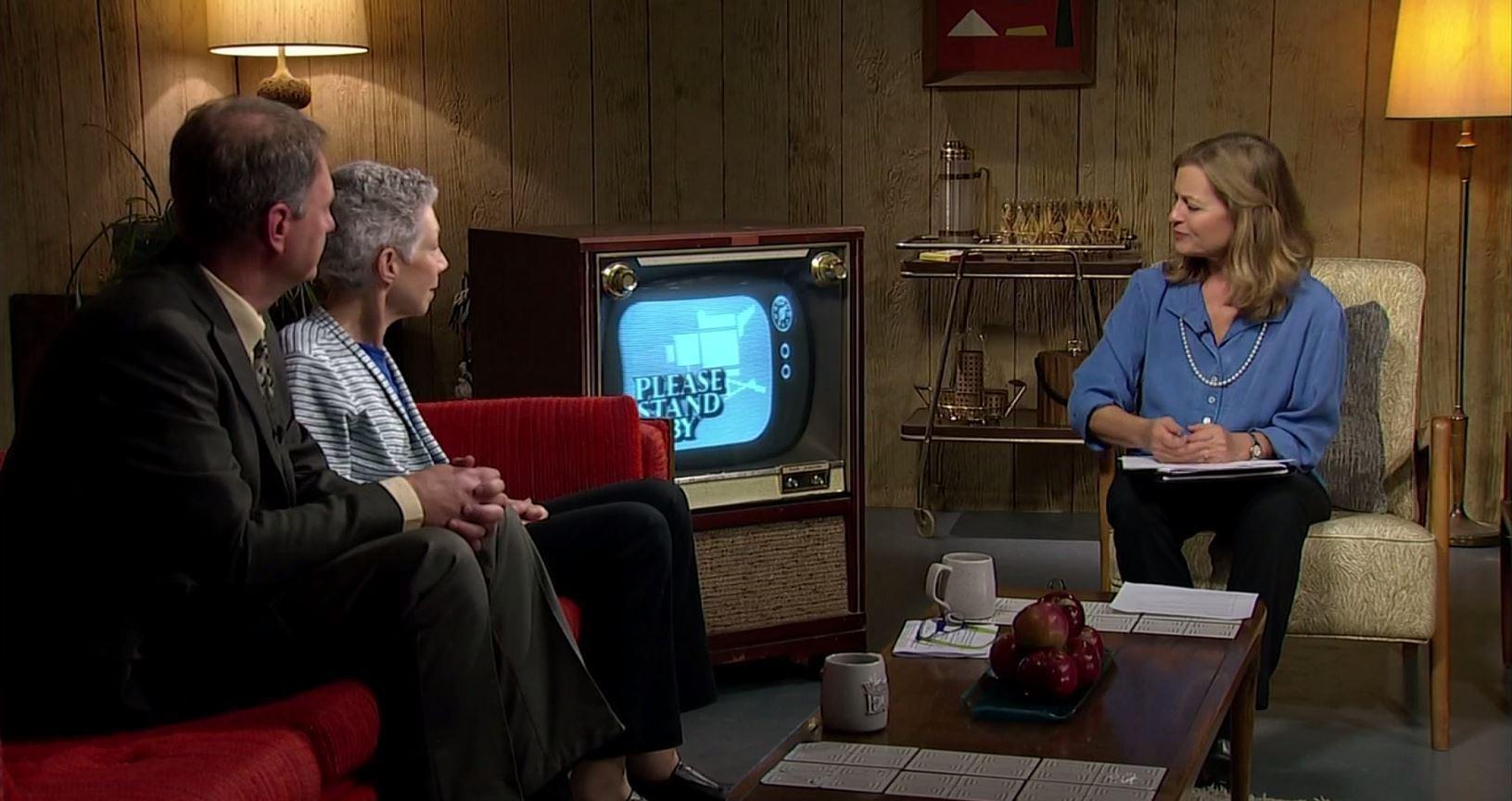 Land of Promise
From January 10, 1974 – The story of Franklin County, Vermont. The land, the history, the industry, the people, and the way of life in the Northwest county of Vermont. Archivist Mary Albee speaks about archive process and history.
The important industries in the county are shown, from dairy-farming, maple sugaring, wood harvesting and processing, metal fabricating, printing, food processing, and transportation; as well as many little-known manufacturing activities. A great variety of products are created by the people of Franklin County, but even with the income from manufacturing, and even with the rich bounty of productive agricultural land that supports more dairy farms and produces more maple syrup than any other county in the state, Franklin County has problems. Consistently, the area has had a high unemployment rate; the young people are leaving to find jobs out of the country and out of the state. The film reveals the current problems, but speaks to the people about their history and heritage, and about the challenges and the opportunities of the future. It is a story of pride and hope that will be of interest to every Vermonter. Produced by Vermont Educational Television in cooperation with the Franklin County Regional Planning and Development Commission. Bronze Award from the International Film and TV Festival of New York 11/74. Garry Simpson: Writer-Director, Lou Phillips: Cinematographer
Vermont Archive Movie Project (VAMP)