Special Events
Our community events connect you directly with the people, places, stories that bring the Vermont experience to live. Check back often as we're always adding new events to the list.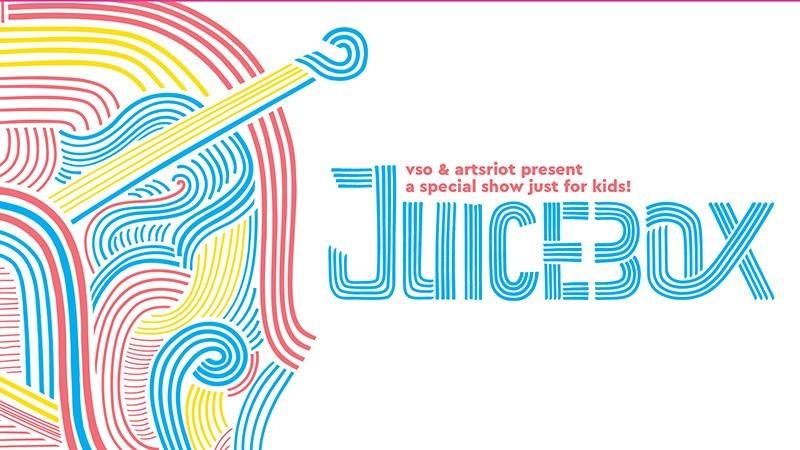 Juicebox: Peter and the Wolf
POSTPONED
ArtsRiot | Burlington, VT
A brand new show from the Vermont Symphony Orchestra geared towards children ages 10 and under, featuring a collaboration with NY Times best-selling author Todd Parr, interactive spots for the audience, a performance of the classic story of Peter and the Wolf, and dedicated wiggle and dance time for the little ones. Come early for a Learning Lounge from Vermont PBS.
Mister Chris and Friends
Oct 25 (updated) | Doors and Activities at 10:30 a.m.
Higher Ground | South Burlington, VT

For this special performance, Chris will be joined by the biggest band, ever, ever! The largest ensemble of friends to ever share the stage together includes Caleb Bronz (Drums), Tyler Bolles (Upright Bass), Emma Cook (Guitar, Vocals), Ethan Tischler (Guitar, Banjo, Vocals), Tyler Mast (Keys), Danica Cunningham (Violin), Ben Lively (Violin, Viola) plus special guests! Come early for the Vermont PBS Learning Lounge.
Wild Kratts Live 2.0
CANCELLED
Flynn Main Stage | Burlington, VT

The Kratt Brothers are back at the Flynn with an all-new stage show, Wild Kratts Live 2.0–Activate Creature Power! Martin and Chris Kratt, stars of the Emmy-nominated Wild Kratts, step out live on stage to engage in a classic Wild Kratts story. When Martin loses all of his and Chris' creature power discs, the brothers realize that the only way to get them back is to. . .miniaturize! The show follows the brothers as they learn how to navigate a world where everything is ten times their size, with help from the usual cast of Wild Kratt characters as they navigate unexpected twists.
Sunday Best - Eating Up Easter
CANCELLED
Main Street Landing Film House | Burlington, VT
Screening of Eating Up Easter - More than just a picture postcard of iconic stone statues, Rapa Nui, also known as Easter Island, is a microcosm of a planet in flux. Native Rapanui grapple with a booming tourism trade that rakes in money, but brings about a changing climate that threatens the fragile ecology on the island. Rapanui filmmaker Sergio Mata'u Rapu gives voice to his fellow islanders, who struggle to balance their strong cultural heritage with modern-day challenges. Introduction by Eric Ford, Host of Made Hereplus speaker Megan Epler Wood, founder of eplerwoodinternational.com and consultant on sustainable tourism, preserving invaluable social and environmental capital for the well-being of local people worldwide.
Vermont PBS Brit Club
Ongoing for Brit Club members
Various Locations
Join our most loyal group of viewers and donors who band together under the umbrella of British programming, and receive invitations to tea and screening events. held around the state and in Canada.