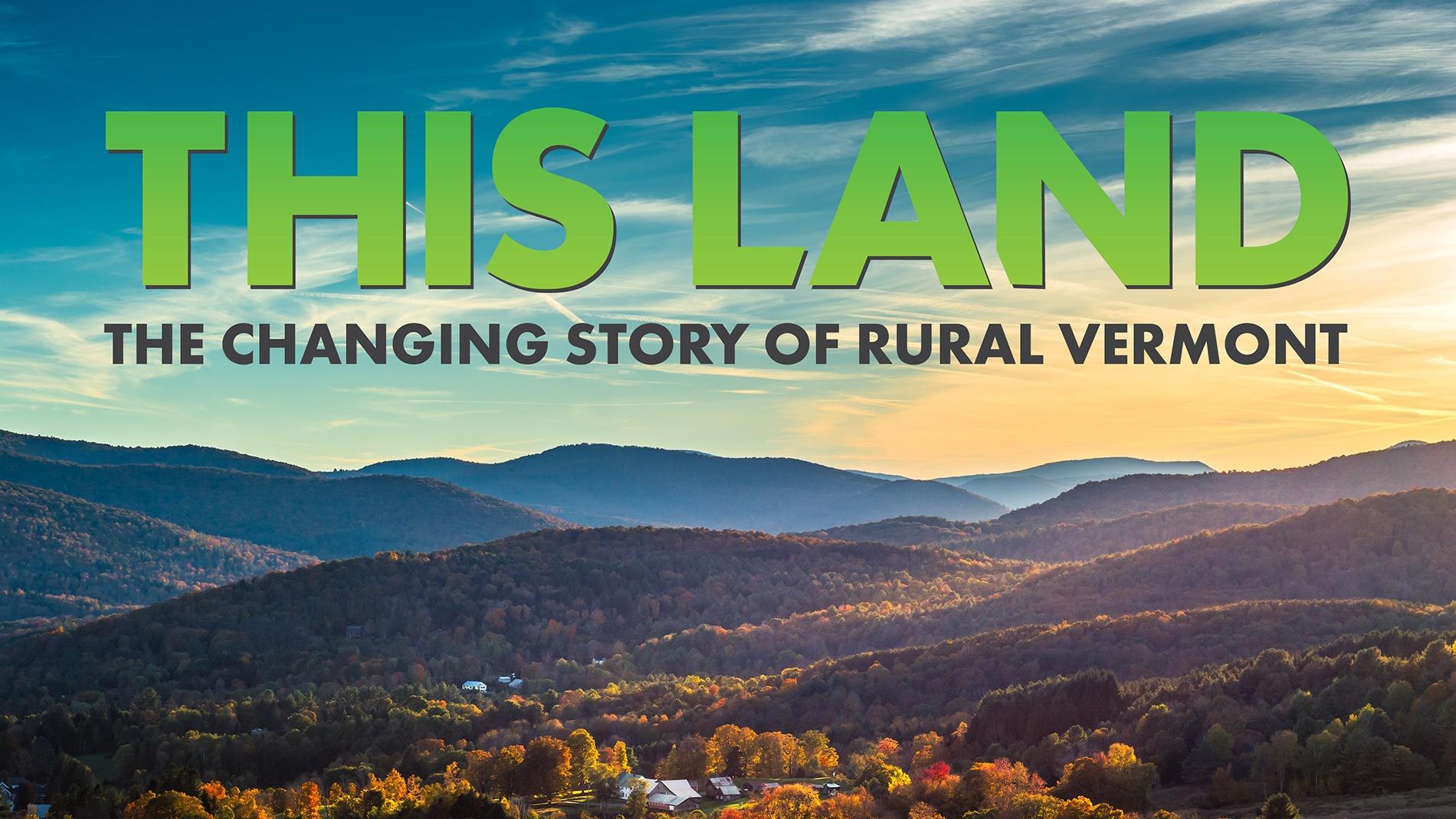 Our state's rural communities are critical to its identity, but will the next generation of Vermonters be able to live, work and thrive here?
VPR and Vermont PBS present This Land: The Changing Story of Rural Vermont. Explore the challenges and opportunities of living in rural Vermont, from health care and education to the economy, housing, workforce training and so much more.
A collaboration during Fall 2019.
Docu-series: The Future Of Farming
The Future Of Farming visits with two farm families to hear first-hand the serious challenges and potential opportunities for this signature Vermont industry. Meet a Franklin County family who decided to sell their herd and a Cabot couple who see the future in organic farming and new technology.
The Future Of Farming - Part 1
10:13 | Published: 2019/11/18
The Future Of Farming - Part 2
8:04 | Published: 2019/11/18
VPR and Vermont PBS present the results of a new rural survey in which Vermonters rate their quality of life, sense of community, use of health care and the relationship between schools and property taxes. In a wide ranging poll on those and other rural community issues, they gauge the prospects for the future. Their responses are compared with national data from other rural Americans. The full data is available for public use.
The survey results provided a jumping-off point for wide-ranging news coverage and analysis on VPR during the week of October 21. Are there geographic or demographic differences to perceptions of what is working and what is not in rural communities? Where are the challenges that hold back Vermonters from better lives? What aspects of the survey are being addressed by people who can make change happen?
Rural Stories On Stage with Jane Lindholm
From the geographic center of Vermont, we hear personal stories of Vermonters who have traveled the walks of rural life, its challenges and its joys. Rural Stories on Stage is a free event that took take place in Octoberat the Chandler Center for the Arts in Randolph. (1:12:06)
VPR and Vermont PBS provided results from the Rural Life Survey in daily episodes of the VPR News Minute October 21-25, hosted by VPR's Henry Epp. These reports will be broadcast at 7 p.m. on Vermont PBS and available on Twitter and Facebook.
Intro video - This Land: The Changing Story of Rural Vermont
Support for This Land is made possible by VPR and Vermont PBS members and our generous sponsors: