Sunday Best
This event series is on hold during pandemic.
---
A once-a-month community film series in collaboration with the Vermont International Film Festival called Sunday Best, occurs on the second Sunday of every month, bringing a new documentary film to the Main Street Landing Film House in Burlington. The series features both local and national documentary films, screening before their broadcast premiere on Vermont PBS. These free screenings bring a wide variety of award-winning, thought provoking documentaries from popular PBS series such as POV, Independent Lens and America Reframed, as well as regional films from our own Made Here series.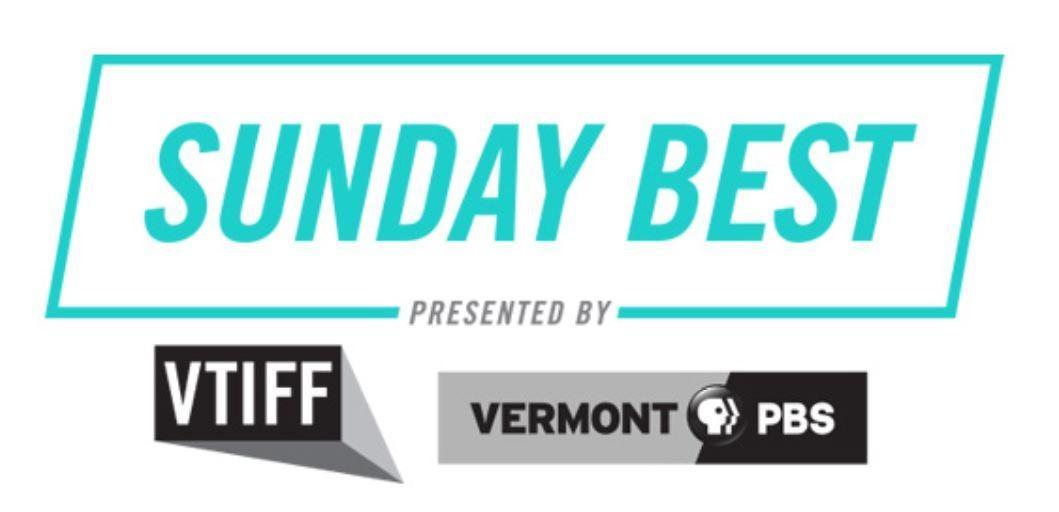 Eating Up Easter

Directed By Sergio Rapu | Learn more about the film
Broadcast date: May 25, 2020
CANCELLED
MAIN STREET LANDING FILM HOUSE
60 LAKE STREET, BURLINGTON
FREE W/ RECOMMENDED DONATION OF $5.00

Introduction by Eric Ford, Host of Made Here plus speaker Megan Epler Wood, founder of eplerwoodinternational.com and consultant on sustainable tourism, preserving invaluable social and environmental capital for the well-being of local people worldwide.
More than just a picture postcard of iconic stone statues, Rapa Nui, also known as Easter Island, is a microcosm of a planet in flux. Native Rapanui grapple with a booming tourism trade that rakes in money, but brings about a changing climate that threatens the fragile ecology on the island. Rapanui filmmaker Sergio Mata'u Rapu gives voice to his fellow islanders, who struggle to balance their strong cultural heritage with modern-day challenges.
Bedlam
Directed By Kenneth Paul Rosenberg| Learn more about the film
Broadcast date: April 13, 2020
Filmmaker and practicing psychiatrist, Ken Rosenberg visits ERs, jails, and homeless camps to examine our national mental health crisis. Rosenberg follows the poignant stories of people grappling with schizophrenia, bipolar disorder, and other chronic psychiatric conditions, whose silence and shame often worsen the suffering.
Independent Lens
Trailer | Bedlam
The stories of people with mental illness are explored with immediacy and urgency.
Cooked: Survival by Zip Code
Directed by Judith Helfand| Learn more about the film
Broadcast date: Feb 10, 2020
In her signature serious-yet-quirky connect-the- dots style, Peabody Award winning filmmaker Judith Helfand takes audiences from the deadly 1995 Chicago heat disaster deep into one of our nation's biggest growth industries – disaster preparedness. Along the way she forges inextricable links between extreme weather, extreme wealth disparity and extreme racism, daring to ask: What if a zip code was just a routing number, and not a life-or-death sentence.
Always in Season
Directed by Jacqueline Olive| Learn more about the film
Broadcast premiere Feb. 24, 2020 on Vermont PBS, 2020
In Always in Season, descendants of the victims and perpetrators of lynching are working together to heal a violent history. Blending observational footage with first-person testimonies and expert input, Always in Season examines the lingering impact of lynching and the link between this historic form of racial terrorism and the racial violence that exists today.
The First Rainbow Coalition
Directed by Ray Santisteban| Learn more about the film
Broadcast premiere Jan. 27, 2020 on Vermont PBS, 2020
Followed by speaker Denis Mueller, a documentary filmmaker for 35 years. His films include The FBI's War on Black America, Howard Zinn: You Can't be Neutral on a Moving Train, John Edgar Hoover and the American Inquisitions,Nelson Algren: The End is Nothing, the Road is All and his last film made with long time colleague Deb Ellis, Peace Has No Borders. His newest film Russell Banks: Even as I Continue tells the story of this acclaimed writer whose exploration of toxic masculinity and race and class has made him one of the great American writers of the 20th Century. Denis received his Ph.D. in American Studies in 2007 from Bowling Green State University. He is a teacher, a mentor and has had a lifelong interest in the abuse of power. Denis is from Chicago where he was born and raised and now lives in Burlington.
The First Rainbow Coalition Trailer | Independent Lens | PBS
In 1969, the Chicago Black Panther Party began to form multi-ethnic coalition with the Young Lords Organization and the Young Patriots. Banding together in one of the most segregated cities in post-war America, the Rainbow Coalition changed the face of 1960s Chicago politics and created an organizing model for future activists and politicians.
Decade of Fire
Directed by Vivian Vázquez Irizarry, Gretchen Hildebran, and Julia Steele Allen | Learn more about the film

Followed by Q&A with director Gretchen Hildebran,
a documentary filmmaker whose work lives at the intersection of politics, policy and human experience.
In the 1970s, fires raged through the South Bronx. Abandoned by landlords and city officials, nearly a half million residents were displaced from their beloved neighborhood. With the help of fellow survivors, filmmaker and Bronx native Vivian Vázquez Irizarry tells the story of the residents who banded together amidst the rubble and built a better future for their community.
For Sama
Directed by Waad Al-Kateab & Edward Watts | Learn more about the film
Followed by Q&A with former US Ambassador to Syria Robert Ford
"For Sama" - Trailer
2:17
Published:
FOR SAMA is both an intimate and epic journey into the female experience of war. A love letter from a young mother to her daughter, the film tells the story of Waad al-Kateab's life through five years of the uprising in Aleppo, Syria as she falls in love, gets married and gives birth to Sama, all while cataclysmic conflict rises around her. Her camera captures incredible stories of loss, laughter and survival as Waad wrestles with an impossible choice–whether or not to flee the city to protect her daughter's life, when leaving means abandoning the struggle for freedom for which she has already sacrificed so much. The film is the first feature documentary by Emmy award-winning filmmakers, Waad al-Kateab and Edward Watts. For more visit, www.ForSamaFilm.com
Intelligent Lives
Directed by Dan Habib | Learn more about the film
THIS EVENT IS A COLLABORATION WITH POV,
PBS' AWARD-WINNING NONFICTION FILM SERIES.
PBS.ORG/POV

Followed by Q&A with Habib, Cooper and Marianne Leone
Intelligent Lives - Watch Trailer
Stars three pioneering young American adults with intellectual disabilities – Micah, Naieer, and Naomie – who challenge perceptions of intelligence as they navigate high school, college, and the workforce. Academy Award-winning actor and narrator Chris Cooper contextualizes the lives of these central characters through the emotional personal story of his son Jesse, as the film unpacks the shameful and ongoing track record of intelligence testing in the U.S. Intelligent Lives challenges what it means to be intelligent, and points to a future in which people of all abilities can fully participate in higher education, meaningful employment, and intimate relationships
Farmsteaders
Directed by Shaena Mallett | Learn more about the film

Q&A discussion led by Nicole Dehne.
Nicole Dehne is the Certification Director for Vermont Organic Farmers LLC (VOF). VOF is the USDA accredited certification agency owned by NOFA-VT. She began working for VOF in 2003, the year after the National Organic Program regulations went into effect. Since that time, Nicole has worked to represent the views of Vermont organic producers at the National Organic Standards Board meetings and as a member of the Accredited Certifiers Association. Nicole has a BA from the University of Montana and a Postbaccalaureate Certificate in Education from the University of Vermont. Nicole formerly owned and operated a small, certified organic poultry operation in the Intervale in Burlington for 8 years. Nicole is the board chair for the Organic Materials Review Institute.
Trailer | Farmsteaders
2:32
Published:
Clear-eyed and intimate, Farmsteaders follows Nick Nolan and his young family on a journey to resurrect his late grandfather's dairy farm as agriculture moves toward large-scale farming. A study of place and persistence, Farmsteaders points an honest and tender lens at everyday life in rural America, offering an unexpected voice for a forsaken people: those who grow the food that sustains us.
THE DISTANT BARKING OF DOGS
Directed by Simon Lereng Wilmont
Documentary | Denmark/Ukraine | Ukrainian w/English subtitles | International version | 55 mins
Learn more about the film

Q&A discussion led by Adrian Ivakhiv.
Adrian is Professor of Environmental Thought and Culture at the University of Vermont, where he holds the Steven Rubenstein Professorship for Environment and Natural Resources. His research and teaching are focused at the intersections of ecology, culture, media, religion, philosophy, and the arts. He has been researching cultural and environmental politics in Ukraine since 1989 and is currently working on a book on the 1986 Chernobyl nuclear accident and the philosophy of time.
Trailer | The Distant Barking of Dogs
The Distant Barking of Dogs follows the life of 10-year-old Ukrainian boy Oleg over a year, witnessing the gradual erosion of his innocence beneath the pressures of the on-going war in Eastern Ukraine. Having no other place to go, Oleg and his grandmother Alexandra stay and watch as others leave the village, showing just how crucial—and fragile—family is for survival.
THE GOSPEL OF EUREKA
Directed by Michael Palmieri and Donal Mosher
USA | 2019 | Documentary | 75 mins
Learn more about the film

Introduction by Eric Ford, Host of Made Here

Q&A discussion led by Rev. Ken White.
Rev. White is the pastor of College Street Congregational Church, moving to Vermont from Austin, Texas in 2014. He is a second career pastor, having spent a decade in software development prior to hearing the call to ministry. Given his belief that Christians are called to actively pursue non-violent social justice, it is not surprising that his heroes are Jesus, Gandhi, and Rev. Dr. Martin Luther King, Jr.
Trailer: The Gospel of Eureka
Love, faith and civil rights collide in a southern town as evangelical Christians and drag queens step into the spotlight to dismantle stereotypes. Taking a personal, and often comical look at negotiating differences between religion and belief through performance, political action, and partnership, gospel drag shows and passion plays set the stage for one hell of a show.
Trailer: Roll Red Roll
At a pre-season party in small-town Steubenville, Ohio, the now-infamous sexual assault of a teenage girl by members of the beloved high school football team took place. Roll Red Roll is a true-crime thriller that goes behind the headlines to uncover the deep seated and social media-fueled "boys-will-be-boys" culture at the root of high school sexual assault in America.