Sunday Best
Join us for a free documentary film series. Second Sunday of every month, 4 p.m. at the Main Street Landing Film House in Burlington
---
A once-a-month community film series in collaboration with the
Vermont International Film Festival
called
Sunday Best
, occurs on the second Sunday of every month, bringing a new documentary film to the Main Street Landing Film House in Burlington. The series features both local and national documentary films, screening before their broadcast premiere on Vermont PBS. These free screenings bring a wide variety of award-winning, thought provoking documentaries from popular PBS series such as POV, Independent Lens and America Reframed, as well as regional films from our own
Made Here
series.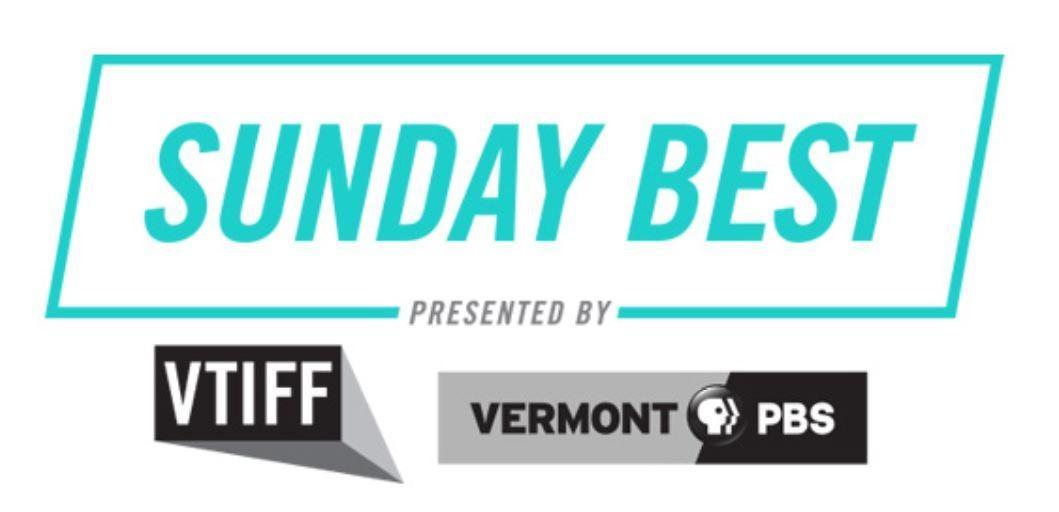 Farmsteaders

SUNDAY, AUGUST 11, 4:00 PM
MAIN STREET LANDING FILM HOUSE
60 LAKE STREET, BURLINGTON
FREE
W/ RECOMMENDED DONATION OF $5.00
Get your FREE tickets now!
THIS EVENT IS A COLLABORATION WITH POV,
PBS' AWARD-WINNING NONFICTION FILM SERIES.
PBS.ORG/POV
PBS BROADCAST PREMIERE IS SEPTEMBER, 2 PM
Introduction by Eric Ford, Host of Made Here

Q&A discussion led by

Nicole Dehne

.
Nicole Dehne is the Certification Director for Vermont Organic Farmers LLC (VOF). VOF is the USDA accredited certification agency owned by NOFA-VT. She began working for VOF in 2003, the year after the National Organic Program regulations went into effect. Since that time, Nicole has worked to represent the views of Vermont organic producers at the National Organic Standards Board meetings and as a member of the Accredited Certifiers Association. Nicole has a BA from the University of Montana and a Postbaccalaureate Certificate in Education from the University of Vermont. Nicole formerly owned and operated a small, certified organic poultry operation in the Intervale in Burlington for 8 years. Nicole is the board chair for the Organic Materials Review Institute.

More upcoming:
September 8:
Intelligent Lives |
America Reframed
October 6:
For Sama |
Frontline
Trailer | Farmsteaders
2:32
Published:
Clear-eyed and intimate, Farmsteaders follows Nick Nolan and his young family on a journey to resurrect his late grandfather's dairy farm as agriculture moves toward large-scale farming. A study of place and persistence, Farmsteaders points an honest and tender lens at everyday life in rural America, offering an unexpected voice for a forsaken people: those who grow the food that sustains us.
THE DISTANT BARKING OF DOGS
Directed by Simon Lereng Wilmont
Documentary | Denmark/Ukraine | Ukrainian w/English subtitles | International version | 55 mins
Learn more about the film

PBS.ORG/POV
PBS BROADCAST PREMIERE IS AUGUST 5, 10 PM

Introduction by Eric Ford, Host of Made Here

Q&A discussion led by Adrian Ivakhiv.
Adrian is Professor of Environmental Thought and Culture at the University of Vermont, where he holds the Steven Rubenstein Professorship for Environment and Natural Resources. His research and teaching are focused at the intersections of ecology, culture, media, religion, philosophy, and the arts. He has been researching cultural and environmental politics in Ukraine since 1989 and is currently working on a book on the 1986 Chernobyl nuclear accident and the philosophy of time.
Trailer | The Distant Barking of Dogs
The Distant Barking of Dogs follows the life of 10-year-old Ukrainian boy Oleg over a year, witnessing the gradual erosion of his innocence beneath the pressures of the on-going war in Eastern Ukraine. Having no other place to go, Oleg and his grandmother Alexandra stay and watch as others leave the village, showing just how crucial—and fragile—family is for survival.
THE GOSPEL OF EUREKA

Introduction by Eric Ford, Host of Made Here

Q&A discussion led by Rev. Ken White.
Rev. White is the pastor of College Street Congregational Church, moving to Vermont from Austin, Texas in 2014. He is a second career pastor, having spent a decade in software development prior to hearing the call to ministry. Given his belief that Christians are called to actively pursue non-violent social justice, it is not surprising that his heroes are Jesus, Gandhi, and Rev. Dr. Martin Luther King, Jr.
Trailer: The Gospel of Eureka
Love, faith and civil rights collide in a southern town as evangelical Christians and drag queens step into the spotlight to dismantle stereotypes. Taking a personal, and often comical look at negotiating differences between religion and belief through performance, political action, and partnership, gospel drag shows and passion plays set the stage for one hell of a show.
Trailer: Roll Red Roll
At a pre-season party in small-town Steubenville, Ohio, the now-infamous sexual assault of a teenage girl by members of the beloved high school football team took place. Roll Red Roll is a true-crime thriller that goes behind the headlines to uncover the deep seated and social media-fueled "boys-will-be-boys" culture at the root of high school sexual assault in America.