RACE IN AMERICA: VERMONT PBS HOSTS A NATIONAL CONVERSATION
Programs from iconic series, and a slate of locally produced programming that explores the dimensions and impacts of racism on Black Americans, Vermonters, and the United States.
"As Vermonters we struggle with the clash between our lack of diversity as a population and our history as the state that banned slavery and supported African-American voting rights before America was even a nation," said Vermont PBS President and CEO, Holly Groschner. "Vermont PBS looks to our neighbors of color and indigenous people to help educate us on issues of race in America and in Vermont. Please join us as we experience the power of these thought-provoking stories of racism and its damage to our communities here and across the country, as a foundation for a new dialog. Our goal is to work together with you to forge a path to a place where racism, injustice and exclusion are excised from our interactions, both public and private. That's the dialogue Vermonters want to have. And this is where we start." Read Press Release
Vermont PBS Specials
Community Conversations
1:22:43
Published:
Following the death of George Floyd in Minneapolis, calls for police reform and an end to systemic racism have echoed across the country, including here in Vermont. On June 18th, VPR and Vermont PBS held a virtual community conversation, where co-hosts Peter Hirschfeld and Traci Griffith discussed issues of race, injustice, and policing in Vermont.
Chief Doucette statement:
"Members of the Bennington Police Department continue to work with all members of the Bennington community in a fair and impartial manner as we continue building positive relationships. We are in the process of working with Curtis Reed and the Vermont Partnership for Fairness and Diversity. We are also working on implementing the changes suggested by the IACP.
"The Bennington Police Department, along with numerous Departments around the State of Vermont, was appalled at the actions and lack of actions by Minneapolis police officers. We have been supportive of peaceful protests here in Bennington and made sure protesters feel secure in their right to assembly and speech.
"As the Chief of Police in Bennington, I support the review of law enforcement practices surrounding response to active resistance and use of force. We will be considering recent events when we review our polices and procedures."
Great Performances
Twilight: Los Angeles
1:26:46
Published:
Expires: 2020-08-08
Anna Deavere Smith's powerful one-woman theater piece gives a riveting account of the violent aftermath of the 1992 Rodney King verdict and the lasting impact of the Los Angeles riots on America's conscience. Award-winning director Marc Levin weaves Smith's stage performance with news footage and interviews to create a portrait of rage, sorrow, loss and battered hope.
PBS NewsHour
PBS NewsHour Special: America in Black and Blue 2020
55:08
Published:
June 15 at 9 pm - Updated reporting from the original 2016 report from across the country, to include interviews with key leaders and participants in the struggle for racial justice, accountability and equity, as well as voices from law enforcement. As the latest crisis of police violence on black citizens — and outraged protests and ensuing violence — engulf the nation,
PBS NewsHour
PBS NewsHour Presents "Race Matters: America in
"Race Matters: America in Crisis" will focus on the frustration pouring out onto American streets, and outrage about police brutality. It will also explore America's deep systemic racial disparities in education, the criminal justice system, the economy
FRONTLINE
Policing the Police
54:47
Published:
How do you change a troubled police department? FRONTLINE goes inside the Newark Police Department — one of many forces in America ordered to reform. As the country's debate over race, policing and civil rights continues to unfold, the New Yorker's Jelani Cobb examines allegations of police abuses in Newark, N.J. and the challenge of fixing a broken relationship with the community.
PBS NewsHour
George Floyd memorial service in Minneapolis
Mourners converged in Minneapolis on Thursday for the first in a series of a memorials to George Floyd, whose death at the hands of police has sparked protests around the world against racial injustice. The afternoon event was set for North Central University, where the civil rights leader the Rev. Al Sharpton was scheduled to be among those eulogizing the 46-year-old Floyd.
The Talk: Race in America
The Talk - Race in America
1:54:25
Published:
Expires: 2022-06-04
The conversation parents of color have with their children about interactions with police.
RECONSTRUCTION: AMERICA AFTER THE CIVIL WAR
Trailer
1:46
Published:
Reconstruction will explore the transformative years following the American Civil War, when the nation struggled to rebuild itself in the face of profound loss, massive destruction, and revolutionary social change.
Reconstruction | Part 1, Hour 1
55:53
Published:
Expires: 2020-09-08
The aftermath of the Civil War was bewildering, exhilarating . . . and terrifying.
Reconstruction | Part 1, Hour 2
55:58
Published:
Expires: 2020-09-08
Post-Civil War America was a new world.
Reconstruction | Part 2, Hour 1
55:53
Published:
Expires: 2020-09-08
Hour three of the series examines the years 1877-1896
Reconstruction | Part 2, Hour 2
55:28
Published:
Expires: 2020-09-08
Racist imagery saturated popular culture and Southern propaganda manipulated the story.
Black America Since MLK: And Still I Rise
Black America Since MLK: And Still I Rise - Part 1
1:49:00
Published:
Expires: 2020-09-08
Black America Since MLK looks at the last five decades of African American history.
Black America Since MLK: And Still I Rise
Black America Since MLK: And Still I Rise - Part 2
1:49:15
Published:
Expires: 2020-09-08
Black America Since MLK looks at the last five decades of African American history.
Independent Lens
The Black Panthers: Vanguard of the Revolution
1:55:26
Published:
Expires: 2020-07-05
Watch this episode through March 2nd.
Independent Lens
Always in Season
1:25:45
Published:
Expires: 2020-03-25
Always in Season is a haunting exploration of lynching and racial violence in America.
Independent Lens
Charm City
1:25:35
Published:
Expires: 2019-05-06
Meet the people working to stem the tide of violence in Baltimore.
Independent Lens
The First Rainbow Coalition
56:05
Published:
Expires: 2020-02-26
Across lines of race and ethnicity, alliances formed among Chicago activists in the '60s.
John Lewis - Get in the Way
John Lewis - Get in the Way
53:08
Published:
Expires: 2020-03-03
Follow the journey of civil rights hero, congressman and human rights champion John Lewis.
Vermont PBS Specials
Vermont Reads: March – Book One
1:39:07
Published:
Congressman and civil rights activist John Lewis and co-author Andrew Aydin at Burlington's Flynn Center for the Performing Arts on October 7, 2019. Lewis's graphic novel, March: Book One, was selected as the Vermont Humanities Council's Vermont Reads choice for 2019. Presented by the Vermont Humanities Council and sponsored by the University of Vermont and Middlebury College.
Watch a special edition of VERMONT THIS WEEKfrom June 5. Join host Stewart Ledbetter and a panel of leading Vermont journalists as they examine the state's response to recent events, the ongoing protests, and the ways in which race and racism have shaped our region with Xusana Davis, the State's Executive Director of Racial Equity.
Vermont This Week
June 5, 2020
26:39
Published:
Local Racial Injustice Protests II Travel & Restaurant Restrictions Eased II $400M Rescue
Vermont PBS Specials
Breaking Barriers - Jackie Robinson as a player on Montreal
6:43
Published:
Breaking Barriers - Jackie Robinson as a player on Montreal Royals
Vermont PBS Specials
Breaking Barriers - Soul on Ice
3:44
Published:
Breaking Barriers - Soul on Ice - Inspired by the story of Jackie Robinson
Vermont PBS Specials
Breaking Barriers - Sadie Chamberlain, essay contest winner
5:37
Published:
Breaking Barriers - Sadie Chamberlain, winner of MLB's Breaking Barriers Essay Contest
Made Here
Raising Ali
28:33
Published:
Expires: 2020-06-14
On May 25, 1965 Lewiston, Maine hosted one of the most controversial and famous sporting events of all time - Ali vs Liston II. Explore aspects of personal memories, civic and cultural identity, and the inevitable changes that come with time. "Raising Ali" is told through the use of archival material, and through the words of current and former residents of Lewiston, community leaders.
Made Here
It's Criminal
1:19:12
Published:
Expires: 2022-11-22
The economic and social inequities that divide the US and offers a vision of how separated communities can learn to speak to each other. Poignant and personal, the documentary shares the life-changing journeys of incarcerated women and Dartmouth College students working together to write and perform an original play that explores the often painful and troubled paths. Signe Taylor of Norwich, VT.
Made Here
Here Am I, Send Me: The Story of Jonathan Daniels
57:49
Published:
Expires: 2023-01-17
Keene, NH native Jonathan Daniels was deeply affected by the events of the civil rights movement, and in 1963 he joined the NAACP and participated with Dr. Martin Luther King Jr. in the march from Selma to Montgomery. Tragically, his dedication to social justice was cut short in 1965 when he was shot to death in Hayneville, Alabama, while protecting the life of a young African American woman.
Made Here
Change the Subject
55:18
Published:
Expires: 2020-12-20
Students singular effort at confronting an instance of anti-immigrant sentiment.
Made Here
Middlebury New Filmmakers Festival Showcase 2020
56:25
Published:
Expires: 2021-04-22
Annual showcase of short Vermont-based films from the Middlebury New Filmmakers Festival.
PBS AMERICAN PORTRAIT - A National Storytelling Project
The signature programming and engagement initiative of the network's 50th anniversary, invites people across the country to share their stories about race and current events with a new prompt, "Now is the time..." Stories can be uploaded to AMERICAN PORTRAIT at pbs.org/american-portrait and may be included in a featured collection of personal stories from Americans grappling with racism and its impact, past and present. PBS AMERICAN PORTRAIT will air two new specials this fall and a four-part docuseries in January 2021 that spotlight American stories, including how the far-reaching impact of the events of 2020 have affected our everyday lives.
PBS Digital Studios on YouTube
Watch playlist of PBS Digital Studios content that addresses race, civil rights history, and the American justice system.
Vermont PBS LearningMedia
Explore materials to help educators talk with students about race in America and current events, including classroom-ready resources for a variety of grade levels aligned to state and national standards. Professional learning materials for educators will also be available later this month. See all at vermont.pbslearningmedia.org
Confronting Anti-Black Racism
Use these materials with middle and high school students to help them understand the long history of anti-Black racism in the United States, and think about ways to address it in their own families and communities. Resources include news coverage of recent protests, videos on the origins of the Black Lives Matter Movement and protests against police brutality within the past decade, iconic PBS documentaries on the histories of race and racism in America, and activities addressing civic engagement and elevating students' voices.
Confronting Bias: Ethics in the Classroom
The resources in this collection provide teachers with tools to incorporate ethics education in the classroom, promote understanding of differing viewpoints, and foster civil dialogue about bias.
Family resources to discuss race, racism, civil rights, current events and more with young children.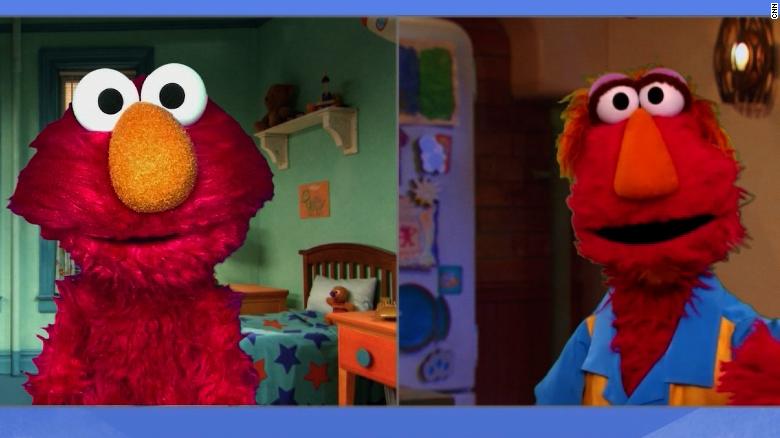 Best moments from CNN and Sesame Street's town hall on racism for kids and parents
CNN partnered with "Sesame Street" for a special town hall about racism, giving both kids and parents an opportunity to explore the current moment the nation is living through and to understand how these issues affect people. Watch now
PBS KIDS for Parents
Talking to Children Authentically about Race and Racism
PBS KIDS for Parents hosted this important conversation — ​featuring fellow parents, educators and child development and trauma experts — ​about how you can talk with young children about racial injustice and violence against Black people. Explore questions such as: How can parents of Black children continue to instill confidence and pride in young kids while also explaining racial inequity.