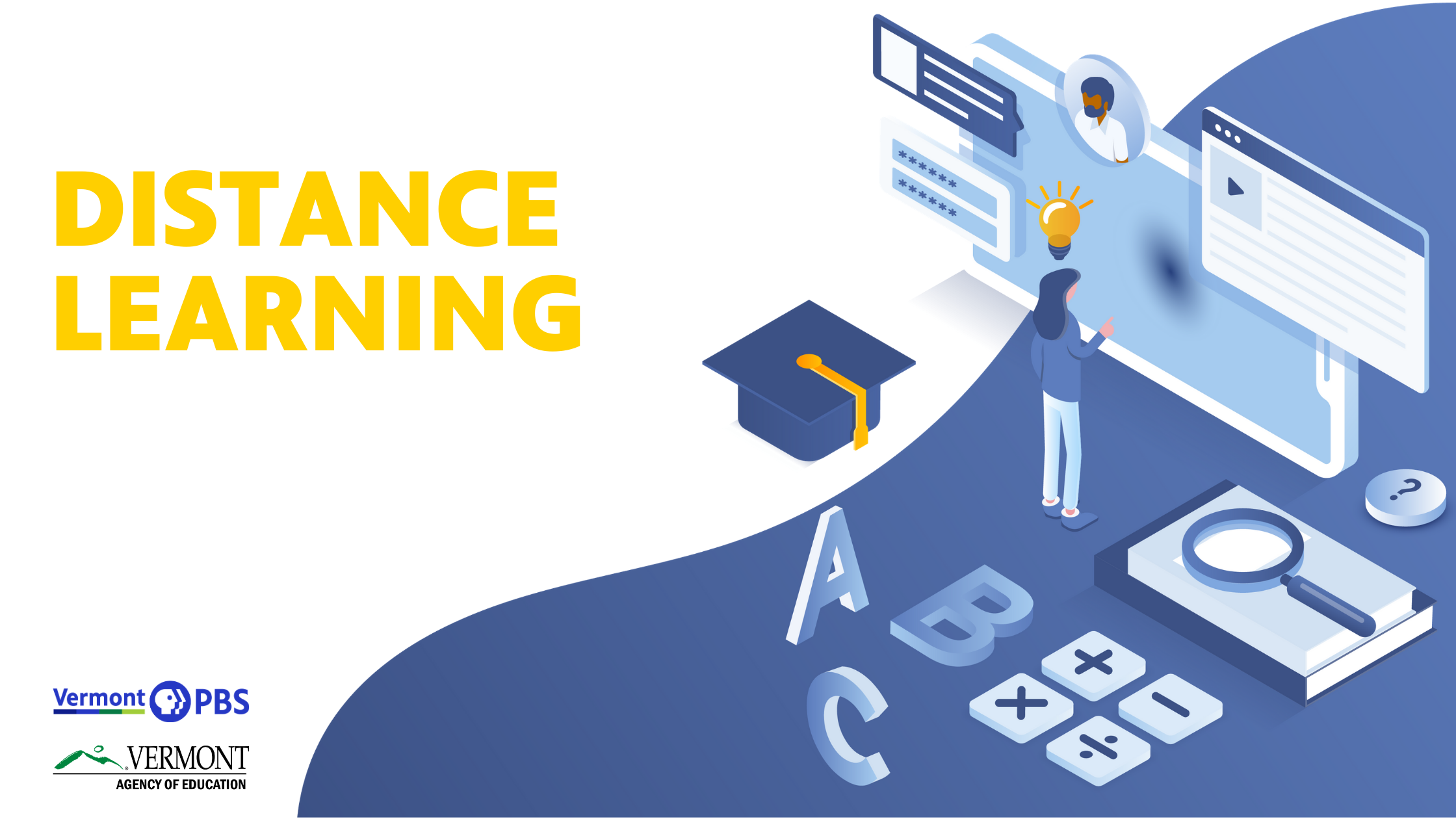 Vermont PBS Distance Learning
The
Vermont Agency of Education
has expanded their partnership with Vermont PBS to support in-person, hybrid and distance learning models.
Vermont teachers, families and students have continued access to free educational resources via television broadcast along with digital streaming and resources.
For assistance emailEmily Leute (AOE) Emily.Leute@vermont.gov or Heather Duhamel (Vermont PBS) at hduhamel@vermontpbs.org.

Scroll down and select area most applicable to begin!
Distance Learning on Vermont PBS is proudly sponsored by